Vacuum Thermoforming Machinery - Heavy Gauge deep draw thermoforming

This equipment offers a full range of vacuum thermoforming capabilities engineered in one economical package.

Vacuum thermoforming equipment can be engineered for large structural plastic parts and co-production of smaller components offering a feasible vacuum forming solution to meet your company's needs.

This system supports dual forming stations with fixed, centered radiant heater panels shared by both forming areas offering substantial savings on energy and over all equipment cost.

Note: Belovac LLC can offer fully integrated automated options on all E-Class equipment.
Model BV Dual Station 53" x 103" (custom sizes available) draw 32" (81cm)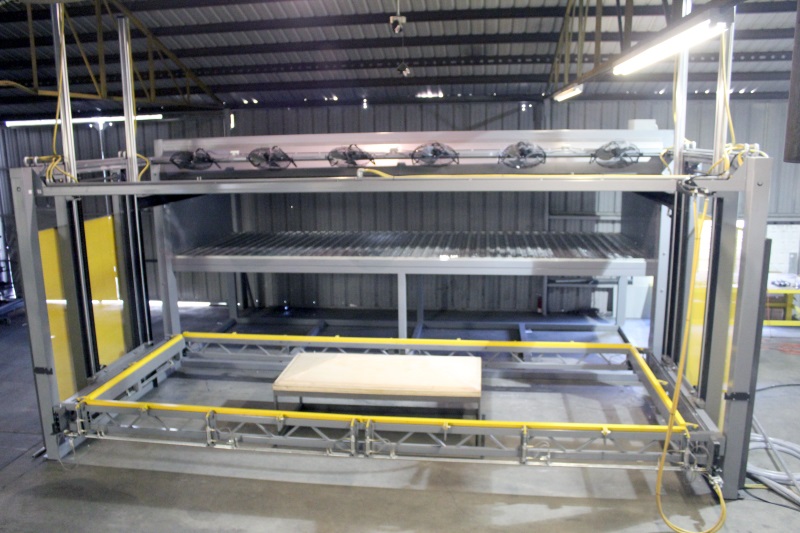 Equipment Specifications:
Sheet size standard 53" x 103" (Custom sizes available at request)
Depth of draw 32 inches
Fully adjustable material clamping
Tooling table: 3 1/4" (8cm) Pneumatic drive cylinder 300lb (136kg) seal pressure with adjustable slotted track for rapid tool mounting
Solid state programmable heat timing unit, coupled with programmable percentage control unit
Heater Panel: 88,000 watts infared radiant panel, with size-down option
Vacuum Pump: High volume, Hi-vacuum pump, Onboard 80 Gallon surge tank
Construction: Heavy wall 5" tubular frame


Recommended for plastics Acrylic - Polycarbonate - ABS - PVC - PET - Poly styrene- kydex - Poly propylene
Plastic gauges up to 3/8" (.64cm)

Electric Requirements:

Power requirement: 240 - 480 three phase
Model BV E-Class 53" x 33" or 53" x 53"
Double-Ended Shuttle Vacuum Former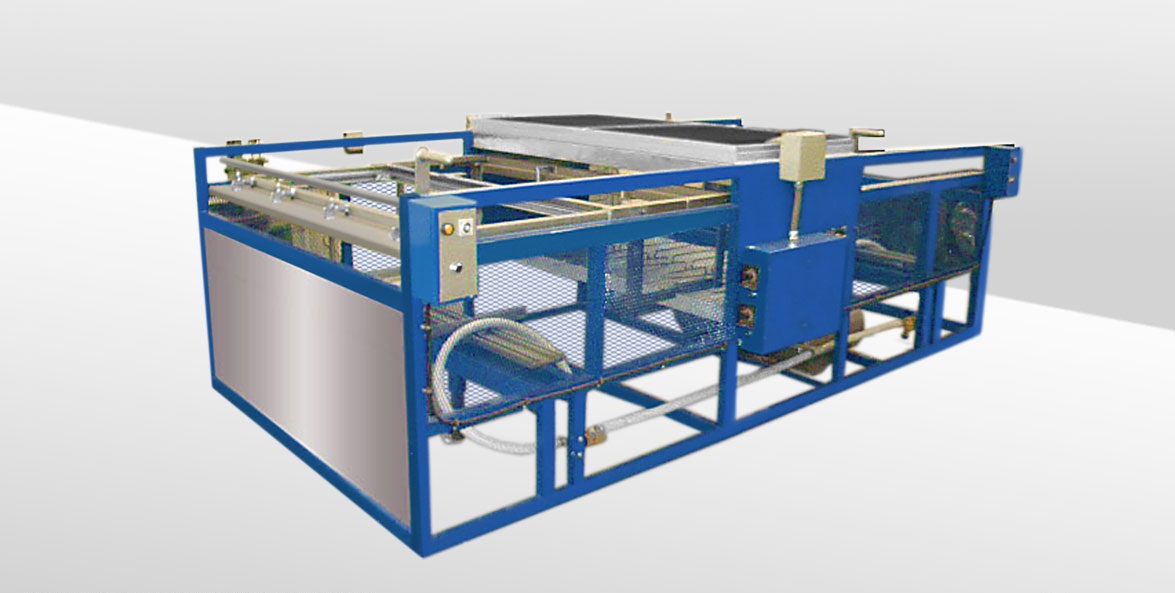 Standard and Optional upgrades

Standard: Heat percentage control
Option: PLC heat multi zone control
Standard: Radiant cal heaters
Option: Ceramic radiant heaters
Standard: On bored vacuum system
Option: Independent vacuum station
Standard: Plastic clamping frame two bolts aliment brackets fully adjustable
Option: Pneumatic Plastic Clamping
Standard: Vacuum 1 HP Pump
Option: Over head assist upper tooling allows plugs and inverted tooling
Option: Tooling Travel 32''(81cm) Dual Cylinder Spur and Rack Guided
SIDE VIEW Double Ender